Our mission is to enhance the quality of life of those we serve. Learn more and get involved.
Each year the Cerebral Palsy Associations of New York State holds an annual conference providing an opportunity for staff, volunteers, consumers, and their families across the state to come together and exchange ideas affecting people with disabilities. This year's conference was held in Saratoga Springs October 30th - November 1st. During the President's Dinner staff are recognized from each affiliate. Able2 will be spotlighting our four outstanding staff members we proudly recognized this year.
Angel Sweet, Behavior Intervention Specialist - 2011 
As a SCIP-R instructor, Angel has been able2 positively influence staff training during class and while supporting people in their homes or program.  Her trainings have brought additional insight to the development and implementation of Behavior Support Plans. Angel's relationships with psychiatric providers have been a positive bridge in assisting the people we support to receive meaningful services both during appointments and while at home.  Her willingness to be "present" when needed is valued by individuals, staff and families. When Angel enters a room she brings a sense of fun and positivity.  Her smile and her laughter are contagious, and can often help to distract an individual or co-worker who may be having an "off" day.  She is a go-to person for many for support, ideas, and assistance.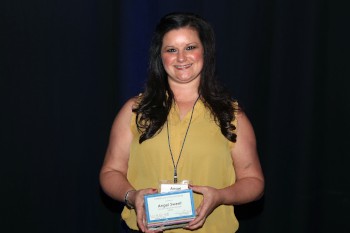 Events and fundraisers help us raise awareness and generate crucial resources to serve our community. Join us at our next event and see how you can get involved.
Find out more.

Our supports and services are designed incorporating our core values and person centered practices to further our mission and meet the needs and desires of each individual.
Take a look.

Improve your community by joining our cause. You'd be surprised at what a huge difference a little bit of your time can make.
Read more.