Creekside Community Garden
In May, 2015 Able2 began a new endeavor, establishing the Creekside Community Garden.  At its outset, the goals of the garden were to improve preventative health outcomes; create habilitation and recreational opportunities; and develop ways for persons with intellectual and developmental disabilities to demonstrate their skill and potential in responding to the needs of their community.
In a few short weeks, dedicated shareholders took the garden site from unused space to a tilled, fenced in area ready for planting.  Our efforts were further assisted by two United Way, Day of Caring teams, from ProAction and Corning, Inc., who built wheelchair accessible garden beds along with creating accessible pathways surrounding these beds.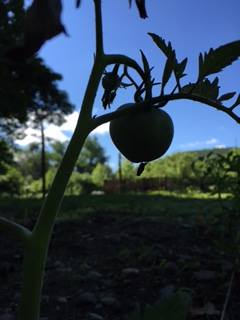 From here a flurry of planting, watering, weeding and garden tending ensued and within a few weeks, we had our first harvest.  While the initial harvest couldn't feed a village, it made our collective sweat and effort more than worthwhile.  Over the course of the garden season we were able to measure our successes while identifying what changes we could make to better our garden production in the next season.
In its inaugural year, the Creekside Community Garden yielded 300 pounds of produce with a portion being donated to local foodbanks.  The garden also produced an intangible benefit in the cooperative spirit it created, within the garden itself and from garden generated functions such as its First Annual Pumpkin Contest.  Able2 residential and day habilitation programs were provided pumpkins from the garden and asked to use their creative wits to produce the best displays.  All surpassed expectations and prizes were awarded to all entries!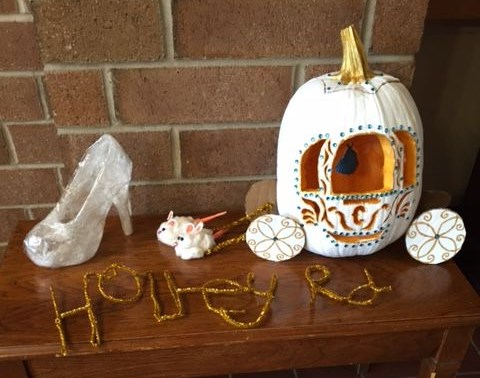 With an eye on the next garden season and beyond, our gardeners planted several fruit trees including apple, pear, blue berry and honey berry before putting the garden to bed for the winter.  We also revamped our shareholder structure to increase our donated share capability while also offering privately tended garden plots.  And by the time you're reading this, we'll have plants grown from seed in the Able2 greenhouse.  All of this being done to reach and benefit as many people possible while increasing our self-sustainability.
A project of this nature requires the support of many to be successful, from Cornell Cooperative Extension who offered guidance and resources, to the New York State Elks Major Projects, Inc. and Community Foundation of Elmira-Corning and Finger Lakes who provided generous grant funding, to our very own Support Services department who graciously worked with and assisted us.  Without this generous help, our garden project would not be possible.  We thank you for your continued support and look forward to seeing you at the garden.  Stop by and see what we're up to in Season 2!