Community Support Services
Able2 offers community based supports and services to children and adults with Developmental Disabilities.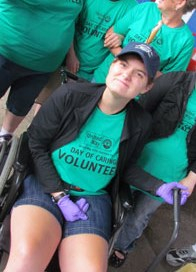 Hourly Waiver Respite
Hourly Waiver Respite provides quality caregiver relief by offering flexibility in scheduling and an extra pair of hands to give a needed break in care. 
Hourly Waiver Respite services:
Can be delivered in family homes or in the community
Are available Tuesday through Saturday
We also offer "after program/school" respite Monday through Friday, includes transportation home as scheduling allows
Throughout the year, we offer a variety of group respite events to encourage and foster relationship building.  These events have included a Spring Prom, Holiday Themed Parties, swimming, visits to museums, and other local entertainment and events.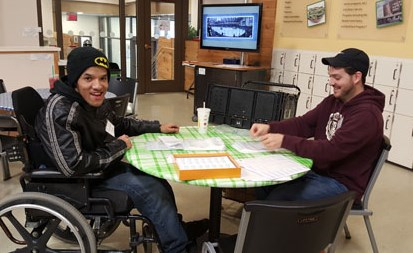 Community Habilitation
Community Habilitation supports a person's independence in accessing their neighborhood and community by providing choices for individualized services and opportunities within the community at large, rather than in certified settings.
Community Habilitation provides: 
Support and assistance in securing volunteer placements throughout Chemung and Steuben counties 
Work readiness skill development
Assistance with activities of daily living, social skills and relationship building
Training and support for independence in travel, adult educational supports, leisure skills, self-advocacy and informed choice skills 
Supports to assist a person to live as independently as they choose, whether that be with their family, a roommate, or in their own apartment