Day Habilitation
Able2's site-based Day Habilitation Program is a service and support option for adults with Developmental Disabilities.  Each person has an individualized plan that provides them with relationship building opportunities both within our community and in our program.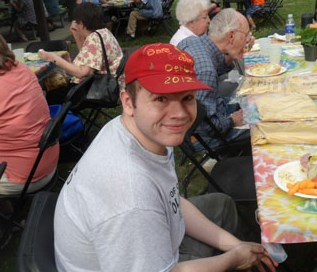 Day Habilitation:
Supports individuals to make informed choices regarding their daily activities

Offers a wide variety of opportunities are provided in individual plans to support skill acquisition in mobility, social skills, communication, safety, housekeeping, personal care, health care, and money management

Activities may include volunteering, recreational and community involvement. Volunteering opportunities and activites include an annual fishing derby, assisting at the Steele Memorial Library, Meals on Wheels, fostering at a Local Animal Shelter, RSVP and theTanglewood Nature Center. 

Offers individualized and comprehensive clinical services by our licensed and dedicated staff.  Services include Dietary, Social Work, Nursing, Speech Therapy, Occupational Therapy, Physical Therapy and Psychological Services. 

Operates Monday through Friday during day-time hours, transportation is provided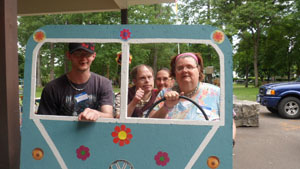 We also host agency-sponsored events throughout the year for the people we support and their families and friends.  Sporting events, the annual fishing derby, picnics, and holiday activities all provide occasions for relationship building, new connections, and sharing successes.