Supervised Residential Services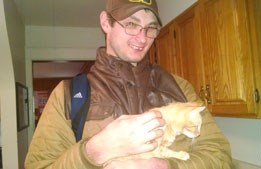 Able2 manages and owns nine homes in Elmira and Horseheads, NY to provide a safe, secure, home-like setting to encourage our individuals with developmental disabilities to live independently at every stage of life. Our residences are supervised by staff trained in all aspects of care and a registered nurse oversees health care needs.
We provide:
Health care oversight by registered nursing staff for an average of 10-13 persons, meaning more individualized care is provided for each person. Dignity and respect are paramount in care.
Facility supervision by working staff 24 hours per day, 7 days per week, ensuring each person is monitored and cared for in a safe and secure environment.
Staff certified and trained in all aspects of care for the disabled.
ADA compliant facilities, designed to assist each person while maintaining a warm and caring home environment.