Our Mission
Able2's mission is to enhance the quality of life of those we serve.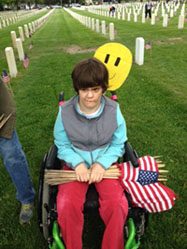 Our Core Values
Able2 believes that persons with disabilities are powerful contributors to community, and that all true support is rooted in person-centered practice.  We believe the power of potential is realized through partnerships between those we serve, those we employ and the community in which we reside.  We believe such partnerships should be formed with a commitment to ethical, responsive, and high-quality supports for individuals with disabilities.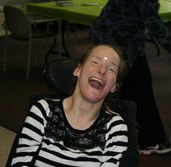 To that end, we strive to:
Support individuals in accord with the Direct Support Professionals' Code of Ethics
Foster an environment of excellence, teamwork, and fiscal responsibility
Continuously seek to engage in advocacy and education that elevates practical understanding of persons with disabilities as contributors to their community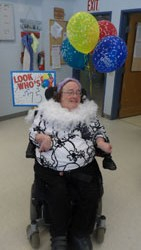 Our History
The year is 1949.  A group of parents with children having Cerebral Palsy came together.  The intent was clear: to partner with one another in pursuit of educational resources --  and a future within the local community for their children.
Through advocacy, action and time, development of opportunities within the community emerged.  While the services offered have changed in response to community need over time, focus on core values remains.
Six decades later, we serve over 1800 individuals through residential opportunities, day and community habilitation services, respite, clinical services, environmental modifications, and self-determined supports.
Our history frames our future and continues to remind us that belonging for people of all abilities creates stronger community for everyone.