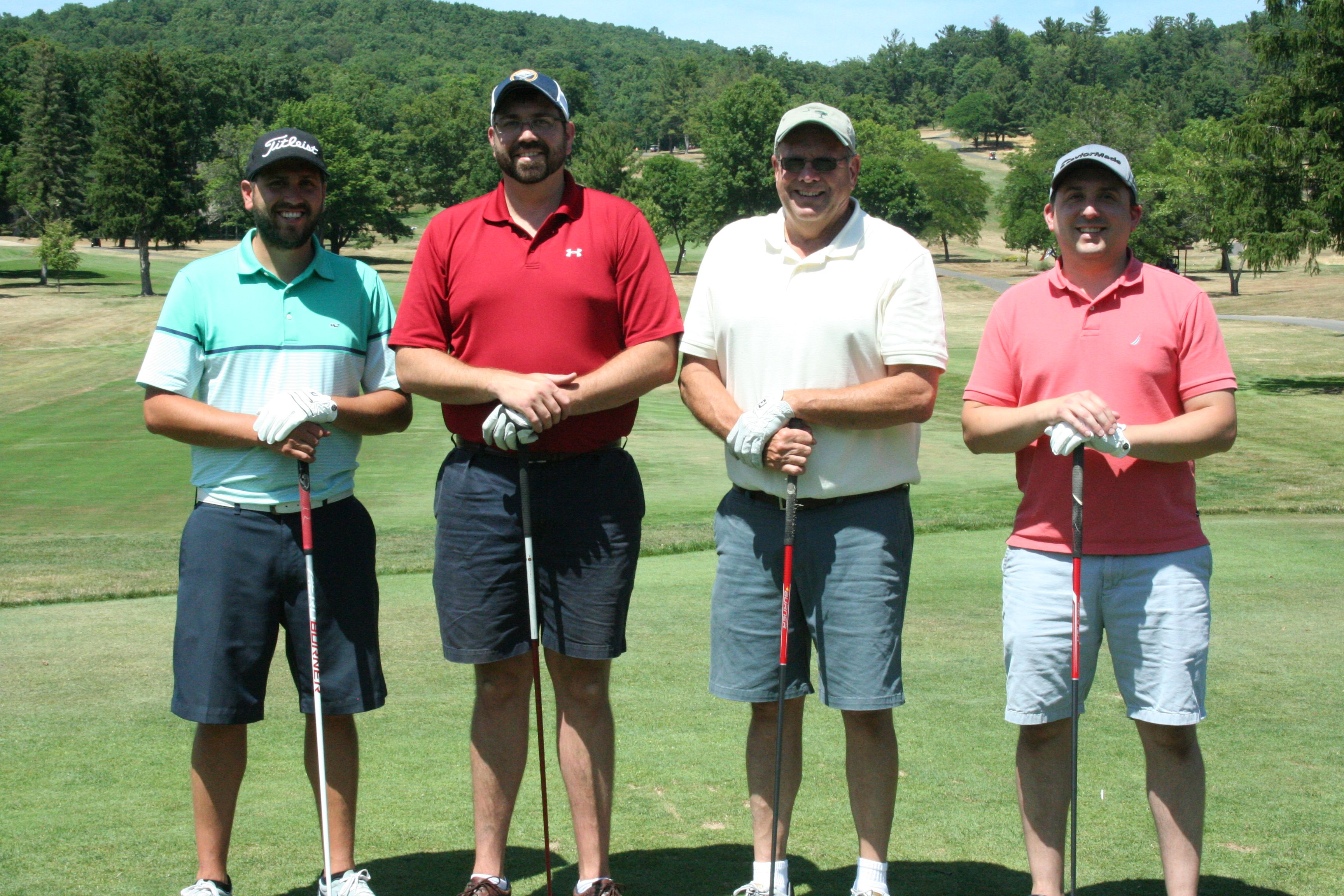 Eighteen teams enjoyed a day of fun and camaraderie at the picturesque Elmira Country Club ~ Congratulations to our tournament winners, Elmira Structures! Eaton Corporation finished second with Horseheads Elks Lodge taking third place.
The golf tournament is our largest annual fundraiser and helps us provide opportunities for people with disabilities to be fully involved and active members of their communities. We could not continue to provide the array of quality services we offer without the critical funds raised from this event and the generosity of our sponsors.
A very special THANK YOU to Wegmans, Chemung Canal Trust Company, Health Direct, Elmira Structures, Fonte Surgical Supply, Stephen Lipinski Associates, Bethany Village, Rita McCabe, Horseheads Elks Lodge #2297, Aetna, Eaton Corporation, Tower Broadcasting, Jubilee Foods, X-Gen Pharmaceuticals, Elmira Savings Bank, Parmenter, Inc., Family Services of Chemung County, Foor Associates, Gough Holding Corp., Sayles & Evans, Hale Roofing, Bouille Electric, Cameron Manufacturing & Design, McInerny Funeral Home, Dr. Daniel Fisher, Bath Lodge of Elks, Peters Supply, Economic Opportunity Program, Mirion Technologies, David & Susan Eichenauer, Horseheads Printing, Ann LeMark, Debra Stanton, John Kohena, Pudgie's Pizza, The Christmas House, Turtle Leaf Café, Hesselson's, Fair Shake Ice Cream, Americana Vineyards, Hill Top Inn, Maine Harvest Seafood, Pastrick's Sporting Goods, Holiday Inn Elmira Riverview, Elmira Jackals, Ageless Spa, Lakewood Vineyards, Myer Farm Distillers, Los Panchos, LeRoy's Ice Cream, Pizza Hut, Elmira Country Club, American Food & Vending, Texas Road House, Bernie Murray's, Lib's Supper Club.
More pictures to follow in photo gallery!